Skip to Main Content
It looks like you're using Internet Explorer 11 or older. This website works best with modern browsers such as the latest versions of Chrome, Firefox, Safari, and Edge. If you continue with this browser, you may see unexpected results.
Responding to your feedback
Thank you everyone who participated in the 2021 library client survey.
You gave us some much appreciated feedback on what you value from the library. We heard you!
This Library guide will show you what we're working on now to make your library experience at Charles Sturt better.
Summary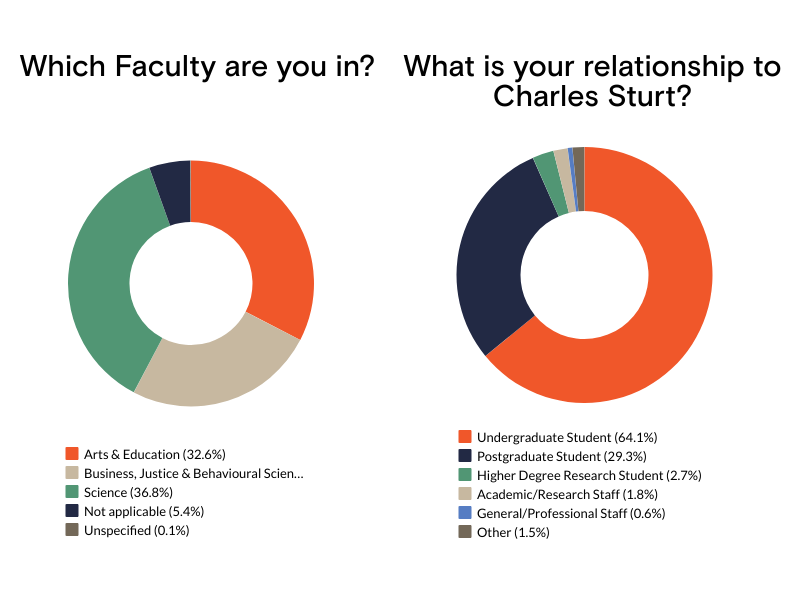 What is included in this guide?
This guide presents:
Who you are;
What you thought we did well;
What you told us;
Areas we'll focus on.
We'll discuss the feedback and our response for all services, including all online services and campus libraries at Albury-Wodonga, Bathurst, Dubbo, Orange, Port Macquarie and Wagga Wagga.
Why did we survey you?
We run a Client Satisfaction survey to find out what library services are really helping you, and what library services you need us to improve.
Our performance is benchmarked and ranked on an overall average performance against 20 Australian university libraries.
We use feedback from this survey to improve our existing services and facilities, so we can help you study, research and work more effectively.
Charles Sturt University acknowledges the traditional custodians of the lands on which its campuses are located, paying respect to Elders, both past and present, and extend that respect to all First Nations Peoples.
Charles Sturt University is an Australian University, TEQSA Provider Identification: PRV12018. CRICOS Provider: 00005F.